Welcome
to...
Free Shipping Over $35



Cedarthorn Candle Collection


By Clay Creations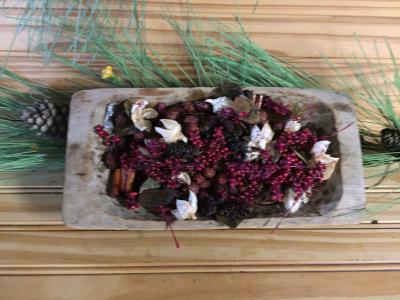 Visit our facebook page
for special savings
Rosehip Potpourri Blends
WINTER BLUES GOT YOU DOWN? We have the next best thing to Spring with our new line of bath and shower bombs. Our prices are affordable and hard to beat. Our bath and shower bombs are made with the purest ingredients on the market. Try some you will be glad you did! Bath and shower bombs are located in the FRAGRANT ROOM SPRAYS category.

Bring the essence of the season into your home with the healthy, highly scented, and delightful fragrances from Cedarthorn Candles. Each scent is personally blended to create a strong and long lasting aroma and available in soy candles, wick-less candles, melts, rosehip potpourri, refresher oils, and room sprays. Our soy candles are created using special wicks designed for clean, long burning times releasing maximum fragrance and are available in half pint and pint size mason jars topped off with primitive rusty lids in keeping with rustic decor themes. Our wick-less candles are soy candles in tins, without the wick, just place on candle warmer. We also carry 6 pack, break away melts in all scents, Soy chunks placed in a 8 oz mason jar with rusty lid to be used as melts in warmers - a delightful method of scenting without a flame. Our Rosehip Potpourri is a fresh combination of the finest botanicals with strongly scented blends designed to be used in any number of display techniques and especially in combination with our very popular warming pies. The warming pies are made of clay with the potpourri filling the base and the lids are designed to appear as freshly baked pies in a variety of vented pie top designs. We also offer refresher oils which are great to add to your melts and potpourri mixes for a potent punch to your chosen scents. Our room sprays are available in two sizes and in a variety of our special blends - great for those odd areas where melts and candles are not easily used.
We offer a variety of our own blend of scents. Greet Spring with the floral delights of Lavender, Lilac, Lily of the Valley, Sweet Peas, Rain, Fresh Linen and more ... Autumn has its own seasonal scents of harvest which include pumpkin, Harvest, Cranberry Spice, to name a few ... Welcome the Holidays with the tantalizing bakery scents of Cinnamon Apple, Cinnamon Buns...